peaking of sex. Actually I wasn't, but it got your attention. Thinking of sex, and that always seems like a good idea, I was most impressed with the apparent prowess of President John F. Kennedy, if all the stories about his affairs are accurate. It certainly puts President Bill Clinton's dalliances to shame - paltry, passing affairs. John and Jackie apparently had a true love affair, or so we are lead to believe. Did they also have "an agreement"?
It appears that the 35th president of the United States was an unrepentant fornicator.
There's a book in the stores currently, titled "American Adulterer", in which the author, a British MD ,who points out that JFK never thought that monogamy was the engine of great men's lives. According to author, Jed Mercurio, the President told British prime minister Harold McMillan (who really looked like a sad dachshund who never had sex), "If I don't have a woman for three days, I get terrible headaches".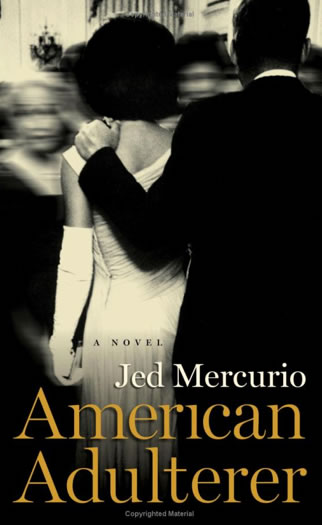 Here's the reason for this reflection on the man of Camelot, Khrushchev, the Cuban Missile Crisis and more, during his 1000 days in office, he, it appears, did his utmost to avoid those three day headaches. But how? I'm glad you asked. It appears, based on the premise of this book and the author's research (corroborated by many others), could he have had any truly rewarding sexual encounters.? He suffered a long list of debilitating afflictions, including Addison's disease, thyroid deficiency, gastric reflux, peptic ulcer, ulcerative colitis, prostates, urethritis, allergic rhinitis, sinusitis and asthma. So there he was, racked with pain, relentless intestinal distress, always wearing a back brace.--- and every three days, there was that headache.
I just 'phoned a renowned Hollywood personality, formerly famed for her beauty and known to have been one of his many concubines. I promised I wouldn't quote her, but all I can say is, "wow".