ore a diary entrance than a journal of news and events, I'm thinking about yesterday - Wednesday, June 10th. It was fully ten years ago that I packed up my belongings at radio station KABC and left the premises for the final time after 32 years of broadcasting. Yesterday morning I did something I would never have anticipated doing; I returned to spend a few hours and meet many of the staff at the first 24-hours-a-day, every day, talkradio station, anywhere. Some were familiar faces, but most were new at the station and young. Or possibly I'm older. On second thoughts I'm unchanged and they are hiring younger people.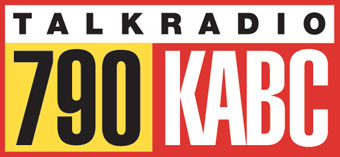 It's a unique profession in that many who have run other radio stations now are running the opposition. Further proof-positive that if you make a business out of broadcasting, when you leave, leave on good terms, 'cos you never know when, where and how you'll meet the same management in the future, elsewhere.
If you are familiar with my work in the past there might well be a simple, one word question, you might be expected to pose right now. And that would be, "well?" Simply answered, "it was a very nice meeting and most enlightening. "
Michael